Rumor: FF Type-0 localization nearly completed in 2011
Square Enix shelved the project, looking for resolution, says source.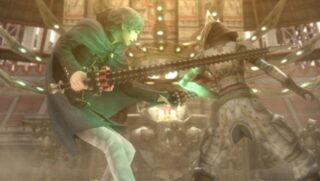 Final Fantasy Type-0's English localization was "at least 90 percent" complete during the last quarter of 2011, according to an Operation Suzaku source.
The informer, who chose to remain anonymous, reportedly recorded voice-overs for the PSP role-playing game. But in early 2012, Square Enix "essentially" shelved the project as PSP software and hardware sales declined in western territories, he said.
Currently, the publisher is awaiting strong interest from fans, as it's having hard time coming to a resolution regarding a western release, according to a second source. And Sony has apparently not been of any help to the matter.
Operation Suzaku, for those who haven't heard, is a fan movement driving towards the localization of Final Fantasy Type-0. If you'd like to help their cause, sign this petition, and join in on their Facebook and Twitter activities.
Thanks, Nova Crystallis.