Persona 4 Golden: 20 more gameplay videos
Because the first 28 just weren't enough.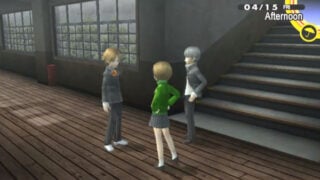 Atlus doesn't mess around. After its initial 28 gameplay video release for Persona 4 Golden, it has sent out another 20 clips of the upcoming RPG. Watch them below. The PlayStation Vita enhanced remake will be available in North America this Tuesday, November 20 and in Europe next year.
Personas #2
Personas #3
School Life #1
School Life #2
Investigation Team #1
Investigation Team #2
Investigation Team #3
Investigation Team #4
Serial Murders #1
Serial Murders #2
Serial Murders #3
Midnight Channel #1
Midnight Channel #2
Midnight Channel #3
Midnight Channel #4
Friends and Family #1
Friends and Family #2
Friends and Family #3
Friends and Family #4