Macross 30 screenshots
See PlayStation 3's upcoming Macross 30th anniversary game.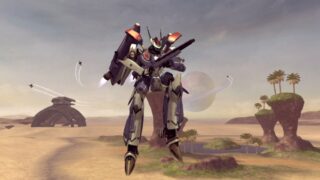 Namco Bandai has sent out the first batch of high-res screenshots for Macross 30: Ginga o Tsunagu Utagoe, its upcoming Artdink-developed, series 30th anniversary celebration game.
You've probably already seen most of these through Famitsu, but this time they're in high-definition. Which is always nice.
View the screenshots at the gallery.