Atelier Totori Plus screenshots
Latest batch highlights additional elements.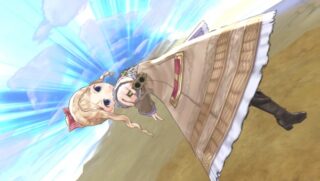 Gust has released a new set of Atelier Totori Plus screenshots this morning, once again outlining the PS Vita port's additional elements.
Here's a rundown: it includes the download content characters from the PlayStation 3 version, the Orthogalaxen dungeon, new costumes and accessories, an illustration gallery, touch-screen map movement, camera zooming, and high-speed message skip.
The game is out for PS Vita in Japan on November 29. View the screenshots at the gallery.