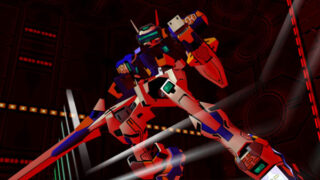 Following yesterday's teaser video, Sega Japan has announced Model 2 Collection, a compilation of classics due out towards the end of this year and early 2013.
Virtua Fighter 2, Virtua Striker, and Sonic The Fighters will launch in Japan for PlayStation Network and Xbox LIVE Arcade this fall for 800 yen / 800 Microsoft Points a piece. On PlayStation Network, a bundle with all three will be offered for 1,500 yen.
Fighting Vipers and Cyber Troopers Virtual-On will launch in early winter 2013. Pricing has not been decided.
Watch the trailer for Model 2 Collection below. Visit its official website here.