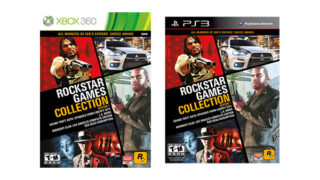 Rockstar Games is bringing together four of this generation's classics in Rockstar Games Collection: Edition 1, due for PlayStation 3 and Xbox 360 in North America on November 6 for $59.99.
The collection will include Red Dead Redemption, Grand Theft Auto: Episodes from Liberty City, L.A. Noire, and Midnight Club: Los Angeles Complete Edition.
"The Rockstar Games Collection includes four amazing and wildly diverse experiences," said Sam Houser, Founder of Rockstar Games. "From the vast plains of the dying West to the chaos of Liberty City; and from a dark crime thriller to street racing in real-world Los Angeles, this collection contains some of our best work so far."
Considering the title mentions "Edition 1," I'm sure it's safe to expect an "Edition 2" somewhere down the line.