Nippon Ichi Software talks Disgaea D2
Disgaea 5 is also being prepared, teases NIS.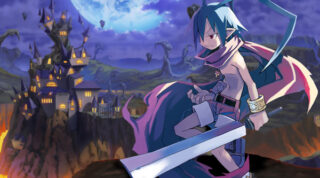 Dengeki PlayStation this week contains an interview with Nippon Ichi Software's Shogo Kozakai, producer of the recently announced Disgaea D2 for PlayStation 3.
Disgaea D2 is a continuation of the first Disgaea, set several years after the good ending. It stars Laharl, the main character of the first game, as well as Etna and Flonne. Old characters will return and new characters will be introduced. The game will have the familiar slapstick, yet serious ambiance Disgaea titles are known to offer. A remake of the first game was considered, but the team wanted to deliver a new story.
The game system will focus on the good points from Disgaea: Hour of Darkness and Disgaea 4: A Promise Unforgotten. But since many fans believed Disgaea 4's system had too much volume, it's being balanced to be closer to the original Disgaea. Disgaea's system is popular, said Kozakai, but there is an impression of weak spots in the story, which the team aims to repair. In terms of new elements, there are still various features that have yet to be revealed. It appears you might even be able to use monsters as mounts.
Kozakai wants to continue the Dimension series, so this might not be the first and last game you'll see. He also said the fifth numbered game, the already confirmed Disgaea 5, is currently being prepared.
Disgaea D2 will launch for PlayStation 3 in Japan on March 20, 2013.
Thanks, Game Nyarth.