Deadly Premonition: The Director's Cut announced for PS3
Update to include brand new scenario, DLC, and more.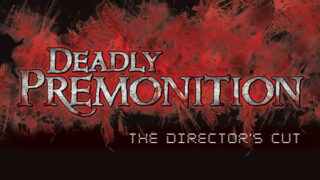 Rising Star Games has officially announced the PlayStation 3 version of Deadly Premonition. Titled Deadly Premonition: The Director's Cut, the survival–horror cult classic is set to arrive in North America and Europe with new features and content in Q1 2013.
Alongside the original story, the director's cut will include "HD graphics, an updated control system, a brand new scenario from the game's director, Hidetaka 'Swery' Suehiro, and DLC to keep the mystery going once you complete the main campaign." Rising Star describes the update as "both a love letter to fans that supported the [original] game and a great update for new players."
Deadly Premonition follows the story of FBI special agent Francis York Morgan tasked with solving the murder mystery of a young woman in the small and supernatural town of Greenvale.
"I'm very happy Rising Star Games gave me the chance to work on Deadly Premonition: The Director's Cut," said Hidetaka 'Swery' Suehiro, Director of Deadly Premonition. "It's been a while since Deadly Premonition was released, but I'm still receiving so many messages of support from fans around the world. I'm writing some exciting new scenarios and adding some new features. All will be revealed over the coming months and I'm confident I can deliver an unforgettable experience for you all."
Thanks, PlayStation Blog.