Toki to Towa screenshots
See Toki and Towa use beams and quakes in battle.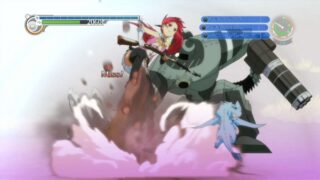 Namco Bandai has shared new screenshots of Toki to Towa.
You'll see cutscenes, the skill screen, Towa's new Magic Plasma attack in action, battle cut-in animations, and standard battle scenes.
The RPG is due for PlayStation 3 on October 11 in Japan and next year in North America. View the screenshots at the gallery.