Toki to Towa English release due next year
Confirms Imageepoch CEO Ryoei Mikage on Twitter.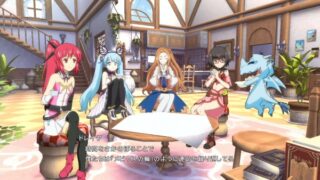 Imageepoch CEO Ryoei Mikage has said on Twitter that the English version of Toki to Towa will arrive in 2013.
Asked by a fan if the overseas release is due next year, he simply responded, "Yes!" I pressed him for further clarification, to which he also responded with a yes.
The Japanese version of Toki to Towa is due on October 11.