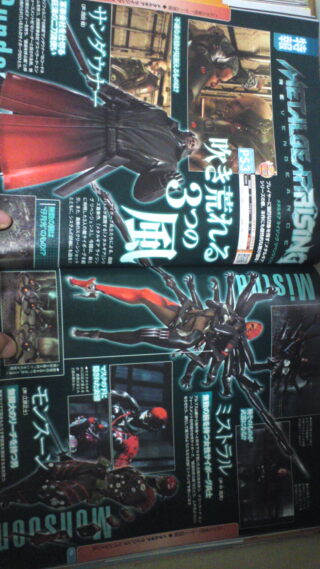 Famitsu this week introduces a new group of enemies for Metal Gear Rising: Revengeance.
They are:
Sundowner (CV: Ken Nishida) (left) – a dual-sword wielder.
Mistral (CV: Romi Park) (middle) – a cyborg with many arms.
Monsoon (CV: Machishi Ebara) (right) – a masked ninja whose sliced arms separate for a lengthy reach.
Thanks, Game Nyarth.