New Little King's Story screenshots
King Corobo battles a giant, mechanical club-wielder.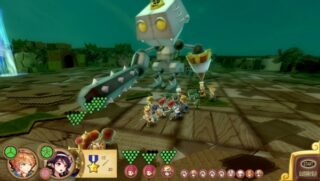 Konami has shared new screenshots of New Little King's Story.
The PlayStation Vita download title is due out on October 2. It follows King Corobo, tasked with taking back his kingdom from the devil king "The Nightmare," as he journeys through seven different kingdoms, and leads his Royal Guard into battles against dark lords who have captured the royal princesses.
View the screenshots at the gallery.