Final Fantasy Versus XIII to miss Tokyo Game Show
As reportedly confirmed by Shinji Hashimoto.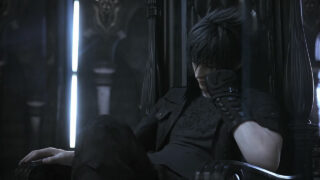 Final Fantasy Versus XIII will not be at this year's Tokyo Game Show, producer Shinji Hashimoto has reportedly confirmed.
"I spoke to Hashimoto regarding various things today," said an attendee of the Final Fantasy 25th anniversary event in Shibuya on Twitter. "It appears Versus will not be at the Tokyo Game Show. First, they are putting all their strength into the conclusion of the Lightning Saga and Final Fantasy XIV."
In a later tweet, he added that Hashimoto said: "It is being developed, so look forward to it next year."
It might be worth noting that in 2009, Square said Versus XIII wouldn't appear at the show, but it did regardless. Perhaps there's a chance it'll happen again?
Thanks, Hachima Kikou.