2nd Super Robot Wars OG TGS stage gameplay
See the Maximum Break and Continuous Action systems at work.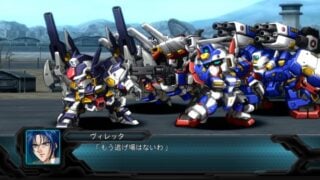 Namco Bandai showed a lengthy gameplay demonstration of 2nd Super Robot Wars OG during the game's stage event at the Tokyo Game Show today.
The game, a sequel to Super Robot Wars OG Gaiden, will launch for PlayStation 3 in Japan on November 29.
Watch the eight-minute gameplay footage below.