Tour PlayStation Vita firmware version 1.80 [Update]
PSone Classics on your PlayStation Vita tomorrow.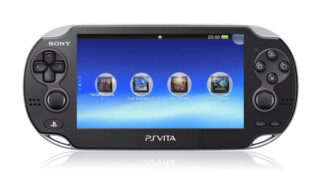 PlayStation Vita system software update version 1.80 will go live tomorrow, enabling PSone Classics to run on the handheld. Before it goes live, Sony has released a video walkthrough of the update.
The following PSone Classics will be available straight from the PlayStation Store tomorrow:
Arc the Lad
Cool Boarders 2
Hot Shots Golf 2
Jet Moto
Syphon Filter
Tomb Raider
Twisted Metal 2
Wild Arms
Follow through this link for the European list.
Sony is "working hard" to ensure "all of your favorite" PSone Classics become available on the PS Vita's PlayStation Store. More games will be released in "phased roll-outs" over the coming weeks. It should be noted that the titles above are strictly those which you can purchase on your PS Vita. You should be able to transfer other PSone Classics you've downloaded on your PlayStation 3 to your handheld. Or at least that's what we think, considering Sony's said over 100 PSone Classics will become playable on Vita come August 28.
Thanks, PlayStation Blog.
Update 10:20 p.m.: The firmware update is now available. Get downloading.