Toki to Towa: alter ego relationship affects story
Plus, new details on the Memory Places system.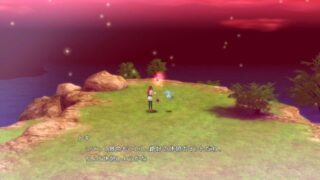 In Toki to Towa, Imageepoch's upcoming HD animation RPG for PlayStation 3, players travel back in time as Toki, who has an alter ego named Towa. The relationship players build between these two personalities could affect the game's story, this week's Famitsu reveals. But we'll have to wait for a future update to find out exactly how.
The magazine also has new details on the game's "Memory Places" system. Throughout the game world, you will encounter memories of Toki and Towa at areas called "Memories Places," which trigger event scenes where the heroine displays various expressions, including those ecchi scenes showcased a few weeks back.
Toki to Towa is due for PlayStation 3 on October 11 in Japan.
Thanks, Game Nyarth.