Gust teases Atelier Ayesha sequel
Director Okamura "up to the challenge."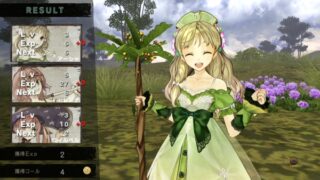 A sequel to Atelier Ayesha: Alchemist of the Ground of Dusk is in the works, if a tease in this week's Dengeki PlayStation is anything to go by.
Asked if Gust is considering its next title to be a sequel to Atelier Ayesha, director Yoshito Okamura told the magazine: "The only answer I can give is 'please anticipate it.' Of course I'm willing to work on it and am up to the challenge of something new."
Surprised? Well, you shouldn't be. This is Gust.
Thanks, Game Nyarth.