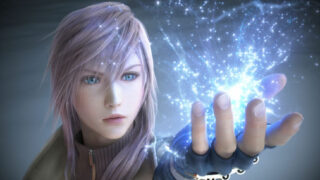 Square Enix's "Final Fantasy XIII Lightning Saga: New Developments Presentation begins in less just under 40 minutes at 10:30 EST / 11:30 JST (find your local time). Here are some handy links for those planning to watch the event:
Live Stream (JP): this requires a Nico Nico account. Signing up shouldn't be too difficult. Just head here, fill in your e-mail, check it for a confirmation link, and create your profile. When you're all set you can head here to log in.
Live Blog (EN): Anoop from Andriasang is doing a live blog. If you don't speak Japanese, it should be a handy guide to what's happening.
And of course, Square is holding a similar presentation simultaneously at the Penny Arcade Expo. But it doesn't look like it'll be live streamed.