Digimon Adventure RPG announced for PSP
The legendary TV anime returns.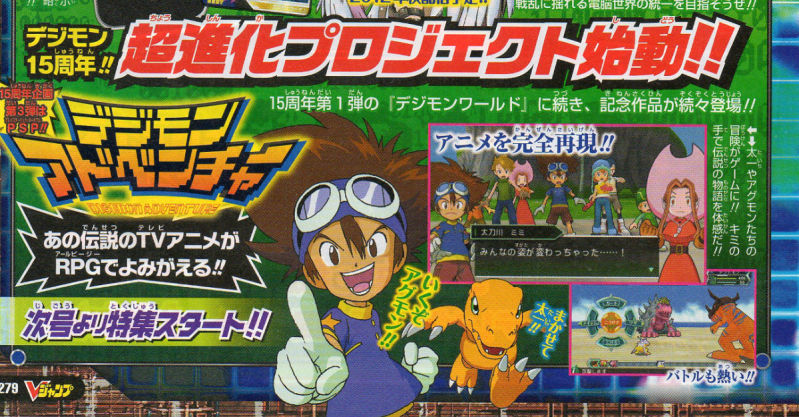 Namco Bandai is preparing a new Digimon RPG for PSP based on the season that started it all. Revealed in the October issue of V-Jump is Digimon Adventure.
The game revives the legendary TV anime, which sees seven kids taken to the Digital World after what they thought would be an ordinary summer away at camp, and aims to fully reproduce the anime to completeness. You'll see Tai, Agumon, and the rest of the Adventure cast. The beach battle between Greymon and Shellmon, as seen in episode two of the anime, is showcased in the scan.
Also, Digimon Crusader, a new mobile game where players build an army of Digimon and battle, was also announced:

A release date has not been set.
Thanks, Hachima Kikou.