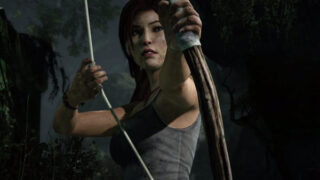 Square Enix has launched a new Tomb Raider documentary project in collaboration with Geoff Keighley and his "Final Hours" series, which will include both an application and web video series hosted by Zachary Levi.
"I have personally been a big fan of what Geoff achieved with the last two Final Hours projects," said Karl Stewart, global brand director of Crystal Dynamics. "Sometimes the personal side of game development can get lost in the noise of bringing a game to fruition. Geoff has an uncanny ability to bring that side to life in a very unique and informative way."
The app will be available for PC, iPad, and Kindle Fire in March 2013. Watch the first episode of the video series below.