Rumor: Final Fantasy Versus XIII canceled
Decided "within the last few weeks," claim sources.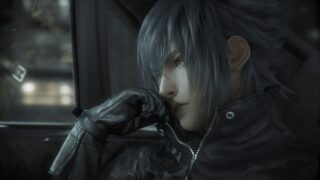 Final Fantasy Versus XIII is dead, according to "several sources" of Kotaku. In their words, "the game, as originally intended, is done for." 
The Tetsuya Nomura-directed Final Fantasy was announced at E3 six years ago, and saw its latest major update in the form of a seven minute trailer in January 2011. Since then, Nomura has repeatedly asked fans to be patient. His latest request was in May. Before that, in March, he said he was almost ready to share new information on the game.
According to Kotaku's sources, the game was officially cancelled "within the last few weeks." Rather than make an official announcement, Square Enix has chose to let it die quietly and fade away, as it fears it could impact the company's stock prices.
One source told the site that a few months ago, Final Fantasy Versus XIII's "development and resources" were folded over to the company's next, numbered production, Final Fantasy XV. It is unclear whether that means the game's actual assets and code were moved over, or simply the staff. Another source added that he had learned of the "folding" prior to the more recent cancellation news.
Asked if the game was still in development, Square Enix told Kotaku: "We have no information on the status of Final Fantasy Versus XIII."
Adding to these rumors is the lack of the game's presence at the earlier announced Final Fantasy 25th anniversary event in Shibuya, which features stage events for Final Fantasy XIII, Final Fantasy XIV, and the 15th anniversary of Final Fantasy VII.
Contrary to Kotaku's report, at E3 in June, we heard through sources of friends that Nomura is still at work on the game and is preparing a new trailer for the Tokyo Game Show. It should also be noted that "Somnus," a track from Final Fantasy Versus XIII, is available as download content for Theatrhythm Final Fantasy. I would think it to be a bit odd for the game to have a track from a canceled Final Fantasy.