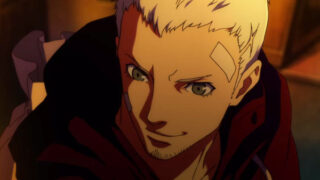 Atlus has released, in their own words,"the FULL trailer" for Persona 4 Arena, its upcoming Persona fighter spinoff from BlazBlue and Guilty Gear developer Arc System Works.
But what defines a "FULL" trailer? According to Atlus, "it is full of awe, a mixture of beautifully drawn and animated 2D fighter sprites set upon elaborately rendered 3D backgrounds;" "it is full of action, with satisfying combo after combo delivering high-flying punches and kicks and jaw-dropping special effects;" and it is full of "the very best kind of win," including "24 karat," "truffle," and "nutella win."
Persona 4 Arena is due on August 7 in North America and later this year in Europe. Watch the trailer below.