NIS America confirms Atelier Ayesha, Disgaea 5
But you'll have to wait for further details.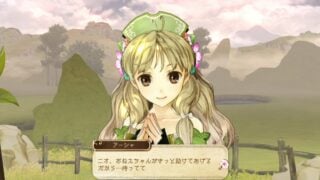 NIS America confirmed an English release for Atelier Ayesha: Alchemist of the Ground of Dusk during their panel at Anime Expo in Los Angeles this weekend. 
The Gust-developed role-playing game launched on Thursday in Japan. NIS America producer Jack Niida said to expect an update on the English version in three to four months.
Additionally, Disgaea producer Souhei Niikawa confirmed that Disgaea 5 is being planned. He said to please wait a while for more details.