Hyperdimension Neptunia V trailer, screenshots
First trailer introduces characters, gameplay.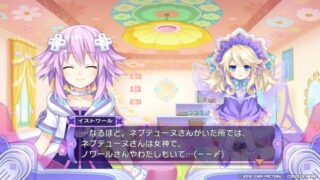 The Hyperdimension Neptunia V official website was updated today with the first trailer, new screenshots, and character artwork of the upcoming sequel.
The Compile Heart-developed sequel is due on August 30 in Japan. View the screenshots at the gallery. Watch the trailer below.