The Last Story E3 trailer, screenshots
Mistwalker's Wii RPG to hit North America this summer.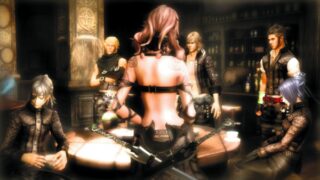 XSEED Games has released the E3 trailer and screenshots for The Last Story, its upcoming localization of Final Fantasy creator Hironobu Sakaguchi and Mistwalker's Wii RPG epic.
Among the images is a look at the game's final box art. Pick up the game at launch this summer, and you'll get a limited edition 44-page softcover art book with your purchase.
Watch the trailer below. View the screenshots at the gallery.