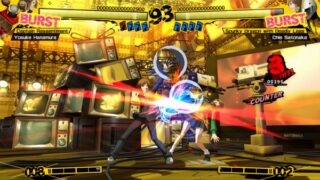 Last week, we saw Chie Satonaka. This week, we see Yosuke Hanamura in Persona 4 Arena.
Here's his official description: "A 3rd-year Yasogami High student who was the brains of the Investigation Team that solved last year's case. He's a cheerful trickster with speedy, unpredictable moves. His Persona is Jiraiya, master of wind."
View the screenshots at the gallery.
Persona 4 Arena is due on August 7 for PlayStation 3 and Xbox 360 in North America and later this year in Europe.
Update / 5:45 p.m.: A few more screenshots have been released, this time showing off the game's user interface. We've added them to the gallery.