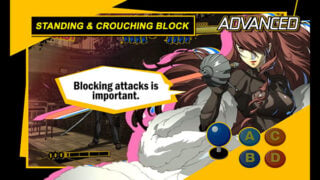 Atlus U.S.A. has released the second in its series of Persona 4 Arena tutorial videos. This time, it's about the more advanced mechanics and strategies featured in the Arc System Works-developed fighter. Borrowing from Persona 4's RPG roots, the game innovates with the inclusion of status ailments, such as:
Poison – HP slowly decreases.
Panic – controls are reversed.
Rage – blocking is disabled.
Shock – moving is disabled.
Charm – opponent steals SP.
Watch the clip below for the full rundown. Persona 4 Arena is due for PlayStation 3 and Xbox 360 on August 7 in North America.