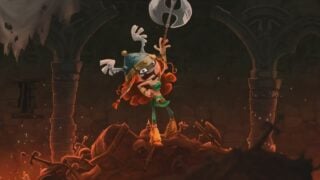 Update: As it turns out, the original poster has admitted to this information being fake, the information being made as a "joke."
Original: An Italian forum poster who claims to be a Ubisoft developer has posted alleged details on Nintendo's upcoming console, Wii U, as well as minimal mentions of the next Xbox and some new stuff for PlayStation Vita. Of course, whether or not they're legitimate is questionable, but we figured we would post them regardless. They're interesting enough. The information was supposedly published as there is too big a cloud of misinformation spreading about.
Here are the highlights:
Wii U
Like 3DS, Wii U will come out of the box with pre-installed software.
Developers currently have many versions of the console.
The console will sport a fantastic lineup.
Nintendo has asked Ubisoft to release a limited number of titles at launch, which include: Rayman Legends, Assassin's Creed III, and Just Dance 4. Killer Freaks From Outer Space will be available a few weeks after launch.
The Wii U uses a Radeon HD 6770 video card.
Assassin's Creed III on Wii U will run at native 1080p with 60 frames per second.
Wii U's initial price point was 450 euros, but after what happened with 3DS, Nintendo has decided to lower it. It hasn't confirmed a final price, but it will be around 350 to 400 euros.
He does not know much about first-party titles.
Crytek, EA, and Valve are all working on Wii U games. Valve is apparently creating something around the Portal franchise.
Wii U will have some sort of objectives system (similar to trophies and achievements).
Wii U's interface will be the most customizable Nintendo has ever offered.
E3 will offer much more surprising news.
"Xbox 8"
The graphics of "Xbox 8," apparently the next Xbox, will be more powerful than Wii U.
Ubisoft is developing for Xbox 8.
PlayStation Vita
Rayman Legends will also launch for PlayStation Vita.
Assassin's Creed III will be playable on both PlayStation 3 and PlayStation Vita (it sounds like he's talking about remote play).