Neptunia V has Earthbound Papas music
New screenshots added to official site.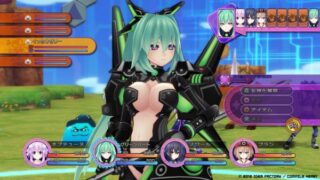 Compile Heart updated the Hyperdimension Neptunia V official website today with new screenshots and soundtrack details.
Final Fantasy legend Nobuo Uematsu's music group, the Earthbound Papas, is composing music for the game. View a teaser clip here, featuring "Summons Division Manager Izawa," who we've seen in previous videos, summoning the group.
View the new screenshots at the gallery.