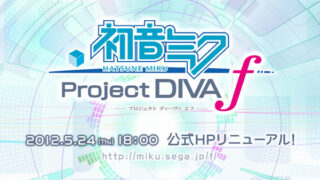 The official website for Hastune Miku Project DIVA F went into teaser mode today following its final name announcement in Famitsu.
The site will be reopened tomorrow at 18:00 Japan time / 5 a.m. Eastern. Right now, you can get a glimpse of the game's new logo, which reminds us plenty of Tales of Graces F.
Thanks, My Game News Flash.