Pikmin 3 will be at E3
More than just a new Super Mario.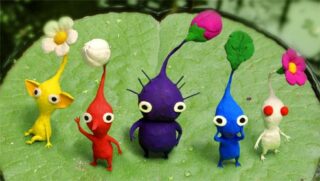 After four years of confirmation, Nintendo will show Pikmin 3 for the first time at E3 this year.
Contacted by Kotaku, Nintendo said in a statement: "In a recent interview, [Nintendo's] Mr. [Shigeru] Miyamoto confirmed that a new Pikmin game will be shown at the E3 Expo in June. He believes that anyone who has played Pikmin games in the past will enjoy playing."
Earlier today, Miyamoto confirmed Nintendo will showcase a new Super Mario for Wii U, as well.