Lagrange, Eurkea Seven AO hybrid discs officially announced
Lagrange hybrid disc due this summer.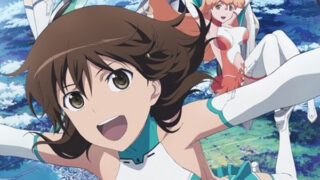 Namco Bandai today offically announced the Lagrange and Eureka Seven AO hybrid discs confirmed in Famitsu earlier this week. The packs are the latest in Namco Bandai's line of "Hybrid Disc" titles, which include a game and anime.
Rinne no Lagrange: Kamogawa Days Game & OVA Hybrid Disc is due first this summer in Japan. Visit the official site here.
Eureka Seven AO's hybrid disc was not yet dated. Visit the official site here.
Thanks, Famitsu.com.