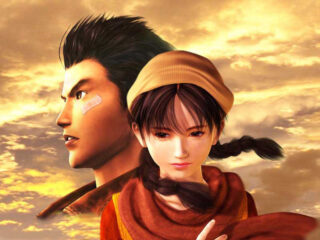 A high-definition version of Shenmue has been "finished for well over a year," according to a GamerZines "industry source."
It said, "Shenmue HD is real [and has been] finished for well over a year.
"As is Shenmue II HD."
According to the source, Sega is holding off on release of the high-def updates until it gets a clearer picture of the franchie's future – basically, whether or not Shenmue III will become a reality.
In April 2010, leaked images from Xbox LIVE Arcade's PartnerNet, which is essentially an alternate version of the service for developers, showed a Jet Set Radio (which was recently announced) and Project Berkley II as in testing. The latter title was a codename for Shenmue II, showing protagonist Ryo's face next to the title.
Earlier this week, Sega teased high-def remakes of Shenmue and Skies of Arcadia, citing them as the top-requested Dreamcast classics for download services.