PlayStation Vita Game Heaven announcements
Phantasy Star Online 2 set for Vita, Metal Gear Solid HD dated.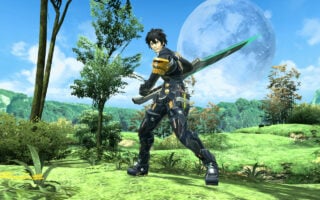 Sony's 'PlayStation Vita Game Heaven' web conference today was much less of a conference than it was a massive upload of YouTube videos. Even so, we've gathered up all the announcements, which include a new game from Keiji Inafune, a release date for Metal Gear Solid HD Collection, and the coming of Phantasy Star Online 2 for PlayStation Vita, and tied them all to a single update.
Dokuro / New Game
GungHo Online Entertainment revealed a teaser trailer for a new Game Arts production (the PonKotz Troops team) titled Dokuro. Watch it below.
Additionally, at 3:00, it teases a new production from its Team Gajet staff. "A brand new game…" reads the teaser text.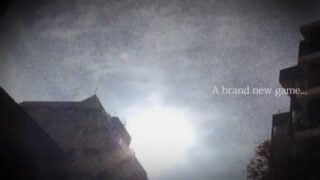 Keiji Inafune Announcement
Comcept boss and former Capcom employee Keiji Inafune let it slip at the Game Developers Conference that he is working on a new title for PlayStation Vita. Today, he made it official with a teaser video. He says the game will be both amazing and something you'd expect from his likes. By the sound of it, Sony Computer Entertainment will be publishing.
Legend of Heroes: Zero no Kiseki Evolution
Nihon Falcom CEO Toshihiro Kondo and Pyramid CEO Takashi Nakanko showed off Legend of Heroes: Zero no Kiseki Evolution. The video includes gameplay footage and a behind the scenes view of the studio. You'll get a look at the stacks of script for the PlayStation Vita version and see the development staff at work.
Metal Gear Solid HD Collection
Metal Gear Solid HD Collection, known as Metal Gear Solid HD Edition in Japan (and includes only Metal Gear Solid 2 and 3, whereas in the west Peace Walker is also included), was dated for June 28 in Japan. You will be able to share data with the PlayStation 3 version of the game through the built-in "Transfarring" system, which essentially means saving data via cloud storage and being able to access it anytime on PlayStation 3 or Vita. The first gameplay footage can be seen below. A new set of screenshots can be seen at the gallery.
Mobile Suit Gundam Seed Battle Destiny
PlayStation Vita's first Gundam title, Seed Battle Destiny, was dated in a video for June 7 in Japan. The clip features Namco Bandai producer Kay Hiroono and Artdink producer Masaki Yagi, who provide a first look at gameplay.
A new video for Persona 4: The Golden was released. Persona series producer Katsura Hashino provides an introduction of the PlayStation Vita enhanced port and takes us behind the scenes at Atlus.
Phantasy Star Online 2
Phantasy Star Online 2 is coming to PlayStation Vita in 2013. Both the PlayStation Vita and PC versions will run on the same server, meaning you can switch platforms on the go. Series producer Sakai Satoshi says he has wanted to bring the game to console. See the game in action below.
Project Discovery
We're not quite sure what type of game this is, exactly. It's a collaboration between Sony Computer Entertainment and Kadokawa Games. Animation studios Robot and Ufotable are involved, somehow. Visit the official site here.
Super Robot Wars
Super Robot Wars is in development for PlayStation Vita. In a video, series producer Takenobu Terada revealed its development. He didn't share a title or footage – but it's coming, alright.
Surge Concerto: Ciel no Surge
The debut trailer for Surge Concerto was released. Director Akira Tsuchiya opens the video with an introduction. The trailer itself starts at 1:30 and reveals Tecmo Koei as the game's publisher.
UMD Passport Program
Japan's UMD Passport program, which allows those who've already purchased UMDs for PSP repurchase their games digitally for PlayStation Vita, was updated to support 62 new titles.
Notable new support includes Monster Hunter Portable 3rd, Final Fantasy Type-0, all the other Final Fantasy PSP releases, and many others.