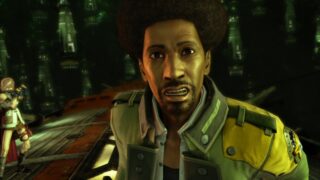 More Final Fantasy XIII-2 downloadable content is on the way. Square Enix will release swimsuit outfits for Serah and Noel at the end of February, Weekly Famitsu has revealed.
But the big scoop is a new downloadable episode starring Sazh, titled "Heads or Tails," also set for the end of the month.
The outfits will cost 300 yen / 240 Microsoft Points, while the Sazh scenario will cost 600 yen / 400 Microsoft Points. The Sazh scenario will be released on February 28.
A new casino game and secret piece of downloadable content are also in the works.
Thanks, Hachima Kikou.