PlayStation 3 firmware 4.10 announced [Update]
Improved web browser.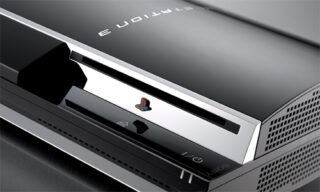 PlayStation 3 will soon be updated to firmware version 4.10, enhancing the internet browser and renaming PlayStation Network accounts to Sony Entertainment Network accounts.
The update includes:
An improved internet browser – optimizes the display of content and increases the accuracy when viewing page layouts. Some sites that previously could not be correctly displayed, including interactive websites, are now supported.
Auto-sync time – every time your PlayStation 3 system c onnects to PlayStation Network, you can now set your system to auto-sync the time and date.
PlayStation Network accounts will be renamed Sony Entertainment Network accounts. The registration process and credentials will remain the same.
The download will be 180mb. It has not yet been released, but usually, it comes out the night it's announced.
Thanks, PlayStation Blog Germany.
Update 10:00pm: The update is now available for download.