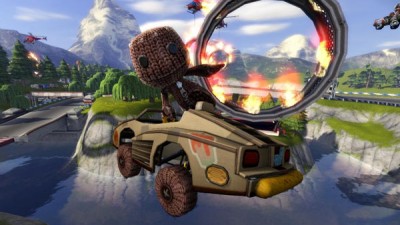 As fast as it came, it has gone. Yesterday, a PlayStation Vita version of LittleBigPlanet Karting popped up on games rental service GameFly. Sony has told us that the listing is false.
"LittleBigPlanet Karting is a PS3 game," a Sony rep said. "GameFly is incorrect."
There you have it. LittleBigPlanet Karting is PlayStation 3-exclusive. Do away with your thoughts of cross-platform karting.
Note: image is from ModNation Racers for PlayStation 3.