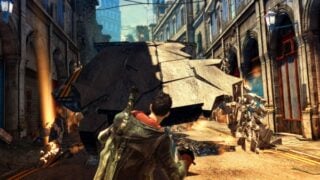 You've got nothing to worry about with DmC Devil May Cry, if Devil May Cry 3 director Hideaki Itsuno is anyone to go by.
Speaking to NowGamer at a Dragon's Dogma press event, Itsuno said regarding the Ninja Theory-developed Devil May Cry reboot: "I just want to say, don't worry about the game at all, it's going to be awesome. We're sure that a lot of people are going to be pretty blown away by it."
Since its announcement, the game has caused a stir with fans due primarily to its outsourced development and radically different take on the series protagonist, Dante.