Tokitowa teaser site launched
Reveal in next week's Famitsu.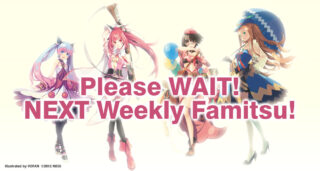 Namco Bandai have launched the teaser website for their new game reveal, initially teased in this week's Famitsu.
The site, which can be accessed at tokitowa.channel.or.jp, confirms Taiwanese illustrator Vofan's involvement in the game, as suspected yesterday. Still to be confirmed is the game's title, which we suspect to be Toki to Towa, due to a trademark filing last year and its similarity to the URL.
We'll get a full reveal in next week's Famitsu. Until then, stay tuned.