Source: Next Xbox has Blu-ray, Kinect, anti-used games system
Also: a smaller controller.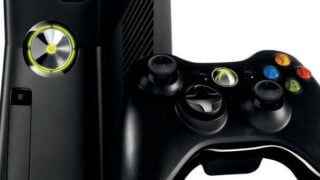 Following yesterday's rumors, "game industry sources" have told Kotaku that the next Xbox will support Blu-ray, ditching the DVD format.
Blu-ray discs can hold anywhere between 25 and 50 gigabytes of data, whereas DVDs can only hold 9 gigabytes. PlayStation 3 is the only console this generation to support the format.
The next Xbox will ship with the next version of Kinect, according to "one source familiar with Microsoft's plans for the new Xbox." It will feature an on-board processor, which would allow it to better track users' actions.
Microsoft is also looking to include some sort of anti-used games system. The site's source was not clear on how Microsoft intends to implement it. Theoretically, you could link the game to an Xbox LIVE account, but that would force you to be online every time you play; or it wouldn't allow family members to play the same game.
Microsoft is also keen on making the controller smaller, according to the source.
The source also echoed yesterday's IGN report, going as far to say that the next Xbox might even be eight times more powerful than Xbox 360. Though, another insider clarified that developers have yet to receive development kits and any current talk of specifications is purely hypothetical.