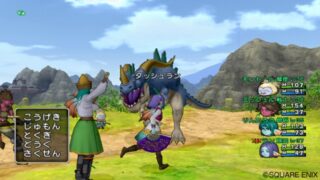 The first batch of beta testers for Dragon Quest X: Rise of the Five Tribes Online will be selected on January 31, Square Enix has announced.
Square Enix is still accepting beta applications, however. If you don't get in this round, you may get in during the next. Those who get in are asked not to share images or video of the game.
Though a beta date is still unannounced, Square Enix teased a Valentine's Day start at Jump Festa.
Thanks, Game Jouhou.