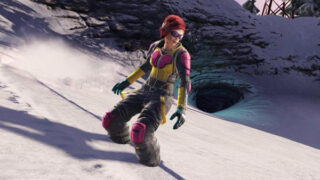 EA released a new first look gameplay teaser video for SSX, giving us our first glimpse at actual gameplay footage (HUD, and all).
The clip sees the player trick out on stupendous slopes, getting Tricky, and using the new survival equipment. It's a little bit on the insane side.
Also, the game will see a slight delay, missing its original February 14 release date. It'll now release for PlayStation 3 and Xbox 360 on February 28.
Watch the gameplay trailer below.