Digimon World Re: Digitize screenshots
Deserts and cracked light bulbs.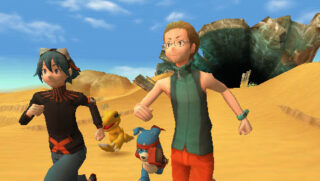 Namco Bandai released new screenshots of Digimon World Re: Digitize.
The game follows the story of a young boy, who one day gets an e-mail, which turns out to be an invitation to the Digital World.
The screenshots mainly show off a desert environment, but there are a few shots of a greener environment, complete with railway system, as well.
View the batch at the gallery.