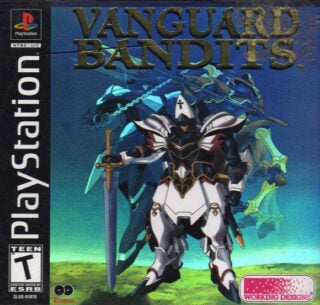 PSone's Vanguard Bandits, developed by the now defunct Human Entertainment, is coming to the PlayStation Store.
The ESRB outed the upcoming PSone Classics release.
Though not very remembered, Vanguard Bandits is a strategy RPG set in a medieval fantasy world involving knights and soldiers who pilot mecha (I'm totally just reading from Wikipedia right now—read more here).
Thanks, D'toid.
Update 5:25pm: Gaijin Works is publishing. It's due on PlayStation Network next Tuesday, November 15 in North America for $9.99 and in early 2012 on the European front. According to Gaijin, they're "doing something fan-centric next week on launch day that I hope will take a little of the sting out of [the price]," which was a little higher than they'd wanted it.
Thanks, NeoGAF.