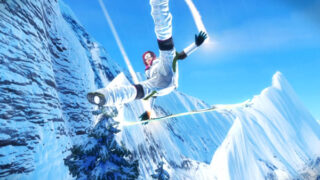 EA Canada's upcoming SSX reboot isn't shy on showing off the series' main fundamental: tricks. A new trailer put out today highlights some of the insane, most likely impossible tricks players can pull of in the upcoming boarders.
The video is set to a remixed version of Run D.M.C.'s It's Tricky. A proper choice.
SSX is due for PlayStation 3 and Xbox 360 on February 14, 2012.