Rumor: SuperBot developing Sony IP fighter
All of the evidence gathered.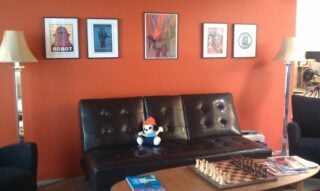 SuperBot Entertainment is working on a Super Smash Bros.-esque brawler for Sony characters, according to latest rumors.
First brought to light by The Paul Gale Network, the game is said to include characters such as Kratos from God of War, Sly Cooper from Sly Cooper, Nathan Drake from Uncharted, Sweet Tooth from Twisted Metal, Parappa from Parappa the Rappa, and others.
SuperBot's website describes the company as "an exclusive developer of Sony Computer Entertainment," which is "currently in production of a yet-to-be-announced PS3 title." They're seeking a senior combat designer with "a strong familiarity with fighting games and fighting game theory."
The Twitter account of SuperBot creative director Chris Molina provides further proof of the game's development. Here are just a few updates:
#1. "Our capture station and waiting area – Parappa is a permanent resident."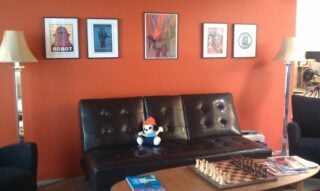 #2. "The character artist sitting a row ahead of mine is modeling polygonal female boobies. Carry on…"
#3. "Our studio fighters getting their brawl on."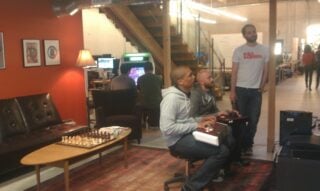 #4. "Slam! Second level design pitch approved by our studio leads! Now onto Sony Santa Monica for a final green light."
#5. "New Sony PlayStation commercial vaguely foreshadowing our soon to be announced title."
https://www.youtube.com/watch?v=HBuK3EcY6vk
#6. "Checking out the original art assets from a Sony IP title we're appropriating for my level – very cool seeing this environment in raw form."
#7. "Fuck you clown!"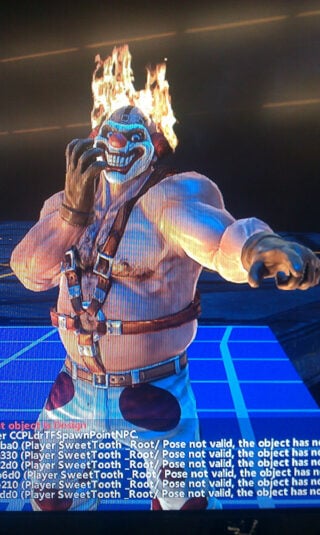 When contacted by Eurogamer, Sony declined to comment.