New Little King's Story announced for Europe
Revamped King coming to PSV.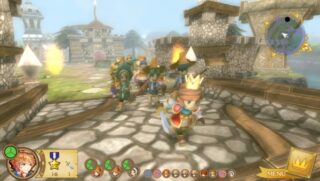 New Little King's Story is coming to Europe. Konami announced the PlayStation Vita role-playing game today for release in the territory next year.
The game follows the role of King Corobo, tasked with reclaiming his kingdom from an invader called 'The Nightmare.' As Corobo, players must save the populace and fight to regain the empire.
Gameplay "allows the user to move freely around the scrolling player in the search for recruits and for items that will aid the quest." The touch screen will allow the player to control and manage their recruits, sending them into battle and to search certain areas.
A U.S. release has not yet been announced.
View a new set of screenshots at the gallery.