Mass Effect 3 internal beta mistakenly released to Xbox LIVE fall preview testers
Somebody made a serious boo-boo.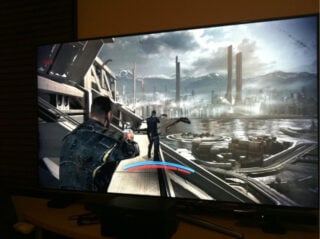 An internal private beta for Mass Effect 3 leaked onto Xbox LIVE today—specifically to those in the fall update preview program.
As the leaked label implies, the beta was mistakenly released by Microsoft. We're not sure if it's still available.
According to NeoGAF forum members who've gotten a hold of the beta, it includes both single-player and multiplayer modes, and weighs about 1.81 gigabytes. It's missing sound effects, textures, animations, and other standard features.
New details on the game discovered through the beta include:
Here are some shots:
Thanks, NeoGAF.