Tales of Innocence R: Spada introduction clip
Meet your second party member.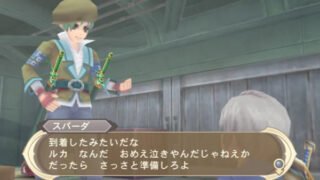 Another late Wednesday night, a second Tales of Innocence R character introduction clip. This time we meet Spada Belforma, a kind and righteous party member, whose traits directly contrast with that of last week's character introduction Iria.
Tales of Innocence R is due for PlayStation Vita in Japan on January 26, 2012.