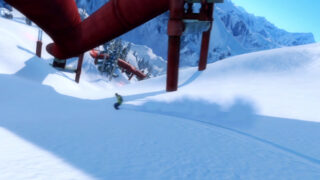 The first in a new "Massive World" producer video series of SSX clips was released today. In it, producer Todd Batty and art director Geoff Coates talk about three of the game's regions–the Himalayas, Alaksa and Siberia–each which have their own standard and Deadly Descent slopes.
Watch it below.
Part two, out whenever EA decides to release it, will feature Patagonia, Anatartica, and New Zealand.
SSX is due in January for PlayStation 3 and Xbox 360.